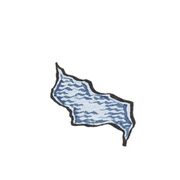 Clear deep
Lakes
provide fish, but sometimes harbor more dangerous creatures.
A Lake is one of the many Wilds you can conquer in The Hobbit: Kingdoms of Middle-earth.
Lakes provide a bonus to Food production depending on the level conquered. Each level provides a 5% bonus (up to a maximum of 50% at Level 10).
Defending Troop Levels
Lake Level
Troop Type
1
2
3
4
5
6
7
8
9
10

Wolf Riders

40

60

90

140

210

320

480

720

1080

1620

40

60

90

140

210

320

480

720

1080

1620

Archers

40

60

90

140

210

320

480

720

1080

1620

Dart Throwers
-
-
-
60
90
120
210
320
480
720

Goblin Warriors

-

-

-

60

90

140

210

320

480

720

Warg Riders

-

-

-

60

90

140

210

320

480

720
Log Rams
-
-
-
-
-
-
90
140
210
320
Rock Throwers
-
-
-
-
-
-
90
140
210
320
Armored Warg Riders
-
-
-
-
-
-
90
140
210
320